The Plein Air Invest FPCI is committed to investing in the capital of Inspire Villages, a new player in the upscale outdoor hospitality sector, in order to support its development strategy in France.
Plein Air Invest is an FPCI (Fonds Professionnel de Capital Investissement) managed by Swiss Life Asset Managers France. Created in July 2023, this new private equity fund aims to offer investors, after a seven-year term, a target performance of 10% per annum.
 By creating this offering, Swiss Life Asset Managers France is diversifying and enriching its range for private and high net worth clients. Eligible under Article 150–0 B ter of the French General Tax Code, this investment solution can meet the expectations of executive shareholders of companies with a problem of re-employment of contributions – divestitures. It is also aimed at private savers and companies subject to corporate tax that wish to diversify their wealth and to be exposed to a dynamic sector.
 Aninvestment capital solution
Plein Air Invest benefits from our outdoor hospitality expertise in an efficient and profitable investment vehicle. The fund draws on the know-how and experience of the hospitality division of Swiss Life Asset Managers France.  
Inspire Villages, the only company owned by the fund, will set up a portfolio of campsites with high potential for development.
"Private equity plays a major role in supporting and growing businesses in our territory. We are very pleased to be able to participate in the development of Inspire Villages and the growth of the outdoor hospitality industry. This shift in our business development strategy reflects our commitment to diversify our high added-value products offering and deliver innovative wealth solutions to private clients", says Fabrice Lombardo, Head, Real Estate Operations at Swiss Life Asset Managers France.
"Since the pandemic, the hospitality industry has demonstrated its resilience, returning to occupancy rates equivalent to those of 2019. Swiss Life Asset Managers France firmly believes in the outdoor hospitality sector. This market, which is considered to be cyclical, has been able to reinvent itself in order to modernise its image and offer services in line with the new expectations and requirements of its customers", adds Johanna Capoani, Head Hospitality, Swiss Life Asset Managers France.
Inspire Villages, an innovative operator
Inspire Villages is an outdoor hospitality group offering its guests a new way of enjoying their holidays. Positioned in the high-end sector, the company acquires, transforms and operates outdoor hospitality into living spaces of the future, respectful of nature and fully integrated into the local tourism network.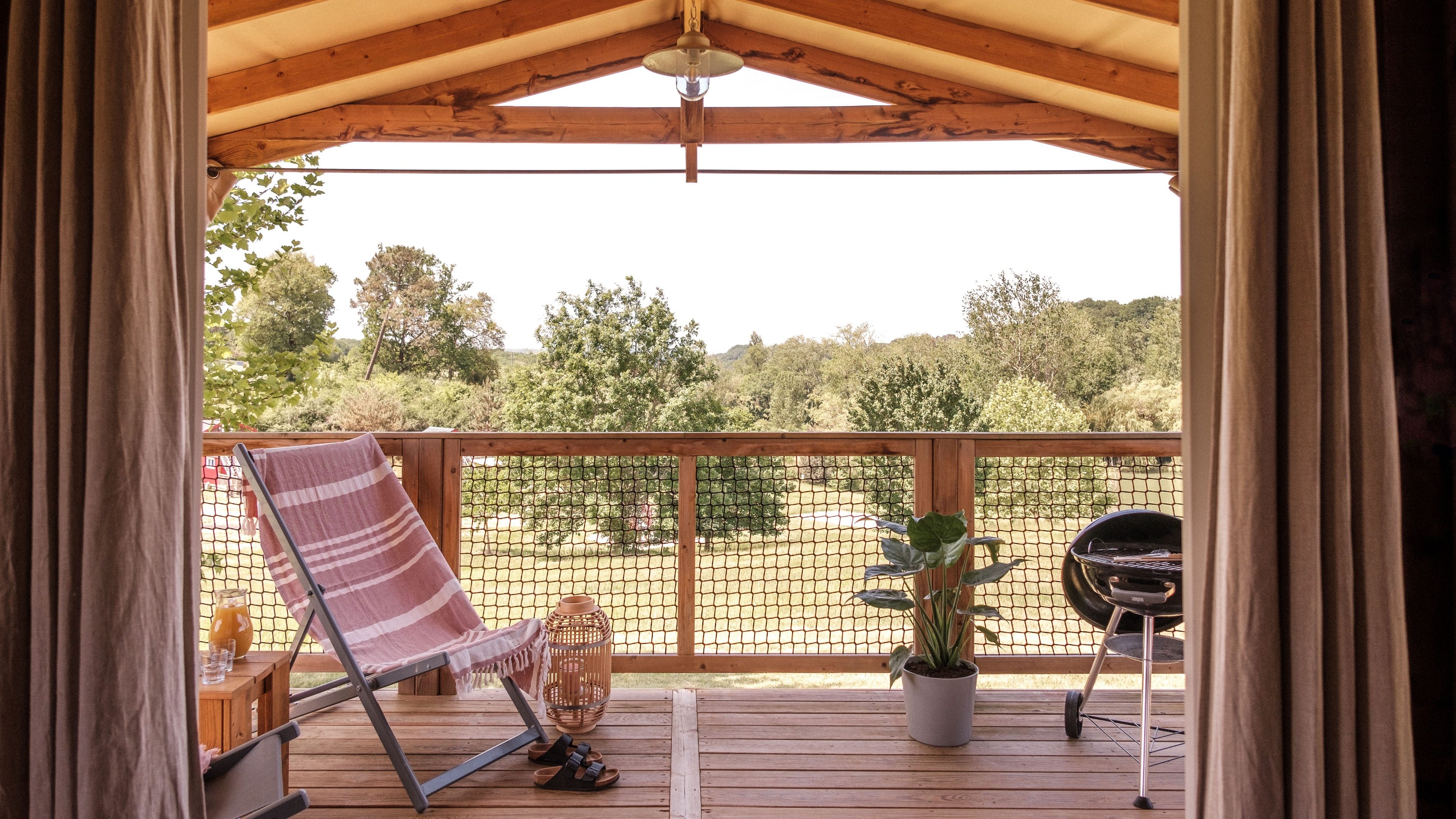 © Inspire Villages Bigaroque, lodge VIP 2 chambres 
A strong and committed partnership
The acquisition of a stake by Swiss Life Asset Managers France in the share capital of the Inspire Group demonstrates both our belief in the outdoor hospitality industry and our confidence in this new player.
 The need to structure the sector, the changing expectations of customers and the need to become aware of our impact on the planet are a great opportunity to support a new player that will be able to respond with an innovative vision.  
This unprecedented partnership combines operational, strategic, and financial competences to serve the structure of an expanding group.
The creation of Plein Air Invest is meaningful and underpins our firm commitment to the outdoor hospitality industry over the past few years.
Please note
There is no guarantee target performance. The Plein Air Invest FPCI carries a risk of capital loss. FPCI (Fonds Professionnel de Capital Investissement) are collective investment undertakings whose main object is to invest in non-listed companies. An FPCI is a risk product reserved for an informed clientele. It is up to each investor to check whether this investment is of interest to them. The tax treatment associated with the holding of shares in AIFs (Alternative Investment Fund) depends on the tax situation of each investor and is subject to change at a later date. The risk factors are set out in the Fund Rules and are available upon request.