Swiss Life Asset Managers is proud to have been awarded the Real Asset Manager of the Year by Insurance Asset Risk.
The annual Insurance Asset Risk Awards recognise the very best in insurance asset management for the UK and European markets. The awards highlight expertise, excellence and experience in insurance investment based on illustrated examples and case studies from the past 18 months.

This award underscores Swiss Life Asset Managers' position as a leader within the real assets investment sector in Europe and solidifies the asset manager's investment expertise in providing innovative solutions that supports clients in achieving their long-term investment objectives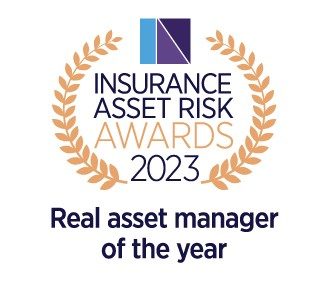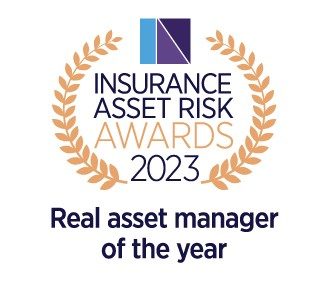 The submission underlined Swiss Life Asset Managers' capabilities as a responsible and sustainable manager of real estate and infrastructure assets. It highlighted the recently increasing and improving benchmarking participation in GRESB: 30 participating vehicles with overall 146 points of improvement (all 28 real estate vehicles were awarded a GRESB Green Star, and all infrastructure funds achieved at least 85 points out of 100). And it showcased examples of the asset manager's deal access and execution capabilities across European real estate and infrastructure globally.

As a leading European asset manager Swiss Life Asset Managers takes on a long-term outlook and acts responsibly. Currently with 250.1 bn Assets under Management, of which 110.8 bn in real estate and 11.4 bn in infrastructure. Drawing on its knowledge and experience of over 165 years in risk management, Swiss Life Asset Managers develops future-oriented investment solutions. That includes the provision and active management of a broad range of investment solutions in the real estate, infrastructure, equity, fixed income and multi-asset investment classes. 

Read more about the Awards here.