Swiss Life Asset Managers won the IAZI Real Estate Investment Award for the fourth consecutive year. The asset manager was distinguished this year as the best real estate portfolio manager for third-party clients in the "Best Swiss German Properties" category.
At the 14th Real Estate Investment Lunch on 21 March 2019, IAZI AG presented the Real Estate Investment Awards for the fifth time. Swiss Life Asset Managers was among the winners for the fourth time in 2019. In 2016, 2017 and 2018, the company was a winner in the "Best Insurance Company Portfolio", "Best Swiss German Properties" and "Best Commercial Properties" categories.

Gerhard Demmelmair, Head of Real Estate Portfolio Management Third-Party Asset Management Switzerland, Swiss Life Asset Managers, says: "We are very proud to have won an IAZI Award for the fourth successive year. The latest award underlines and confirms the consistent implementation of our strategy in real estate third-party client business."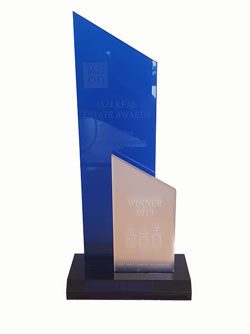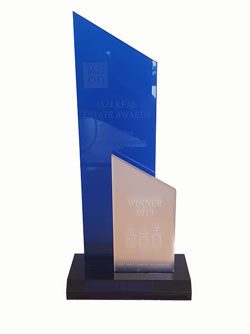 IAZI "Best Swiss German Properties" real estate award.
Presentation of IAZI Real Estate Investments Awards
The real estate portfolios are valued using eight parameters of the IAZI Swiss Property Benchmark®. Additional objective selection criteria are also taken into account, such as performance, vacancies and property expenditure. The IAZI Property Benchmark® is one of the most prestigious reference values in the Swiss real estate sector. All investors with over 20 properties in their real estate portfolio and a market value in excess of CHF 100 million are entitled to take part.