As a Future Talent at Swiss Life Asset Managers, you'll embark on an exciting career involving large-scale real estate investment projects. You'll support us in developing our portfolio of assets as part of an ambitious team. But that's not all. By joining a Europe-wide community of Future Talents like yourself, you'll gain exclusive insights into the company from specialists and members of management and have the opportunity to connect with other Future Talents both virtually and physically. In other words, you'll have support every step of the way, enabling you to build up a strong network of contacts that will stand you in good stead for the future.
Our offer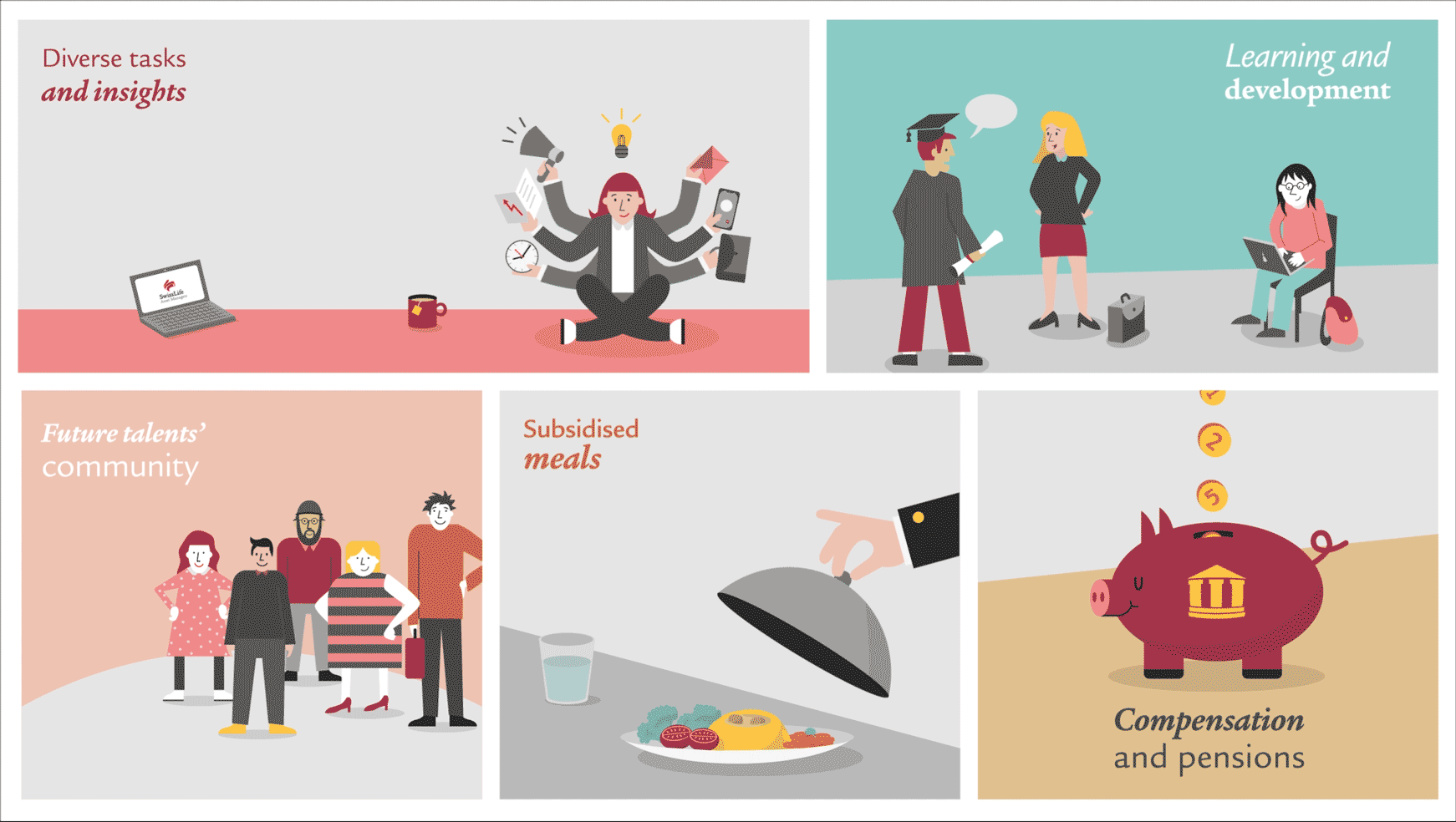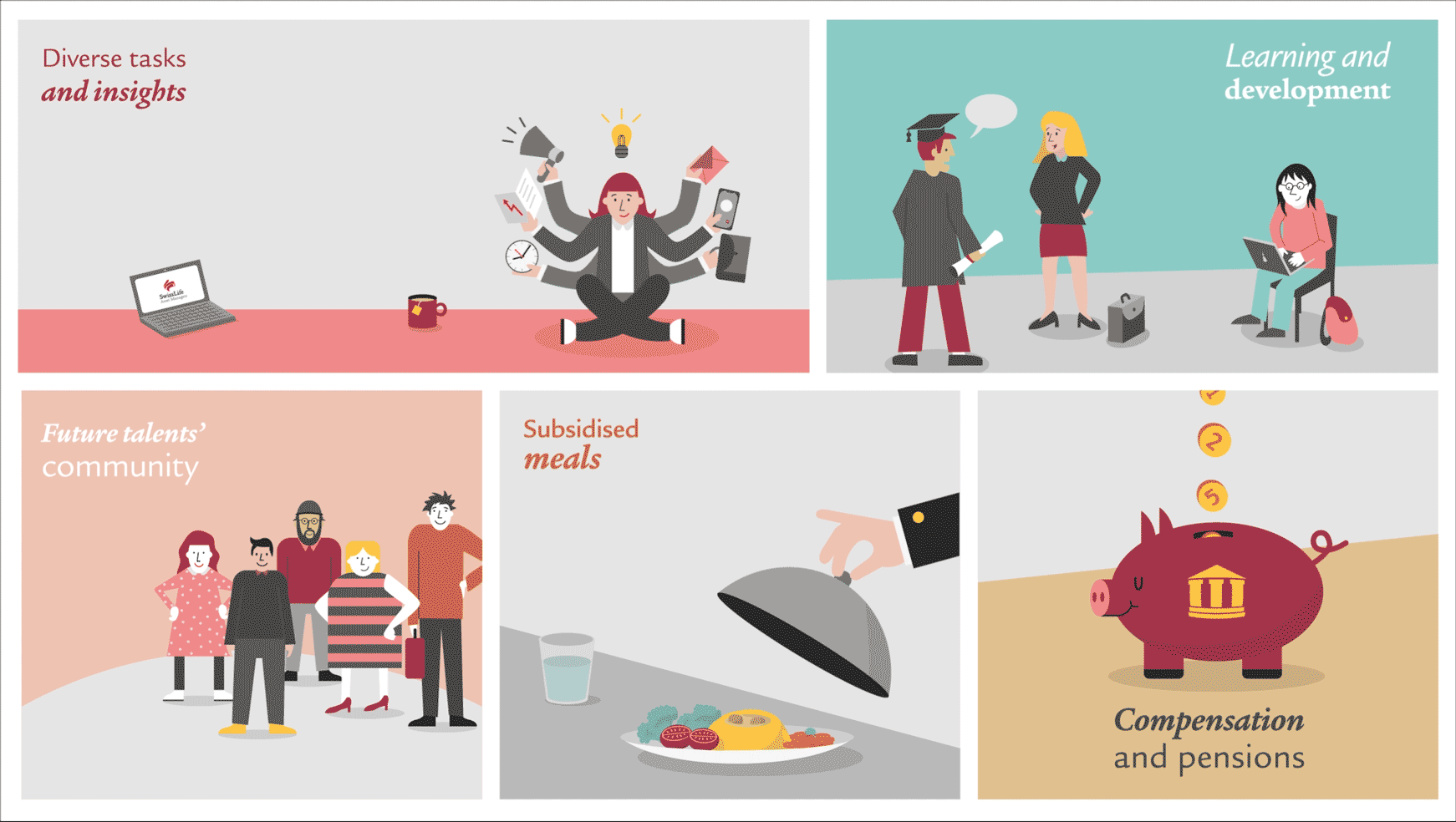 Initiatives and partnerships
Logo
Name
Description
myAbility
Swiss Life Asset Managers is a partner company of myAbility, a social enterprise advocating a barrier-free society with equal opportunities. Our myAbility Talent® Programme provides students and academics with disabilities or chronic illnesses with insights into our everyday work at our locations in Switzerland and Germany.
10,000 Black Interns

Swiss Life Asset Managers UK participates in the "10,000 Black Interns" programme.

The programme aims to counter the chronic under-representation of Black talent in the sector with paid internships and to facilitate access for Black employees to asset management jobs.

 
Swiss Life Thesis Award
In cooperation with the Institute for Financial Services Zug (IFZ), part of Lucerne University of Applied Sciences and Arts, and the business journal Finanz und Wirtschaft, Swiss Life Asset Managers presents the Thesis Award annually, with prize money totalling CHF 20,000. The award is given to the best Bachelor's and Master's theses completed at universities of applied sciences throughout Switzerland on the following topics: financial investments, financial markets, financial services companies, financial instruments and corporate finance.
MAT Award
The MAT Award honours the most promising and up-and-coming talent in the real estate industry in Germany every year. As part of the MAT network, Swiss Life Asset Managers Germany supports this initiative.
 
Swiss Life Award for Academic Excellence EPFL
Through the Swiss Life Award for the best student theses at EPFL in the field of financial engineering, Swiss Life Asset Managers endeavours to contribute to forward-looking research in the financial sector.
IRE|BS International Real Estate Business School
Swiss Life Asset Managers has been a sponsor of the IRE|BS International Real Estate Business School since 2022. Even before this, there were already long-standing relationships between IRE|BS students and BEOS AG and Swiss Life Asset Managers Germany. The close links have since created numerous opportunities for final theses, teaching assignments and career opportunities for students on completion of their studies.
Awards